This Veterans Day, we honor the individuals who have bravely served in the United States Armed Forces. We take immense pride in showcasing veterans who are also a part of Team RIVA.
To our RIVA veterans, and all other active and retired military members we work with every day, thank you for your commitment and service! Allow us to introduce you to a few remarkable members of the RIVA team who have proudly worn their uniforms and continue making significant contributions in civilian life.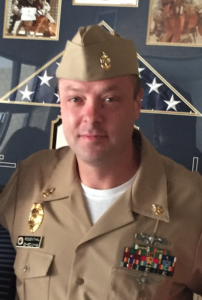 Mike Rosenthal, served 24 years in the U.S. Navy where he was an E8 Senior Chief Petty Officer. Throughout his years of service, one of his most memorable moments was getting to see the awe-inspiring sight of the USS Arizona during his time in Pearl Harbor, HI.  
After transitioning from his military career, Mike joined Team RIVA. He shared, "I chose RIVA after my military career because they take care of their employees and allow me to continue to serve our GREAT country on the Army IMCOM contract". Mike has shown dedication and camaraderie, both in his military service and his continued commitment to serving the nation through his work with RIVA.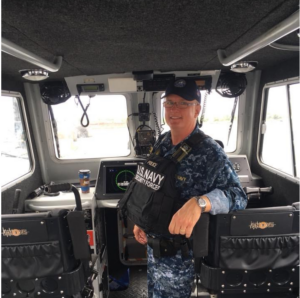 Charles Wenzel, served our country for 25 years between the U.S. Army and Navy, holding the title of Master at Arms Petty Office (E-7). Charles experienced several memorable moments during his service, but his most unforgettable moment was being able to influence young people to do the right thing and to make the right choices. 
Upon retirement, Charles found a way to continue his passion for service by joining RIVA. Charles has said "Choosing RIVA after I retired allowed me to continue to serve". 
Jaime Hernandez, served 5 years in the U.S. Navy and held the rank of Petty Officer Third Class (E-4). During his military career, Jaime notes his most memorable memory as climbing Mt. Fuji during his service in Yokosuka, Japan. 
After exiting the military, Jaime made the pivotal decision to embark on a new professional journey at RIVA. Jaime highlighted RIVA's support for their workforce and the dynamic opportunities for growth and development. He expressed, "RIVA is a great company to work for, and they take care of their employees".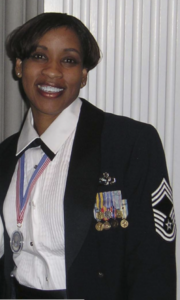 Dee Scott, dedicated 21 years of service in the U.S. Air Force, holding the position of Chief Master Sergeant (E-9). Dee had many memorable moments during her 21 years of service, but her most unforgettable was the year she served in South Korea working in the Air Passenger Terminal. She arrived on the opening day of the 1988 Olympics, created lifelong friendships, worked long and odd hours, and wore chemical gear for extended periods of time, but she expressed how she cherished every minute of that experience.  
Dee chose RIVA after her military career because she believes RIVA's culture is much like the Air Force in that there is a strong sense of camaraderie and teamwork. She expressed, "After 6 years of employment, I appreciate the opportunities I have been given to be the leader I was born to be". 
We are honored to be part of a team that comprises individuals who have served in the armed forces. They serve as an inspiration within our organization and demonstrate how dedication and duty can translate into success in any endeavor.