Driven by the remarkable speed and efficiency enhancements displayed by Agile methods in the private sector, federal agencies have embraced Agile as a vital tool for modern software development, underscoring a universal emphasis on rapid delivery and value. While most agencies utilize Scrum, many teams grapple with efficiently delivering features to production. The challenge often lies in the varied implementation of Agile, as some teams don't fully value the preparation and planning of features and user stories, while others mistakenly believing that the incremental nature of Agile allows for ambiguity around requirements.
The goal of achieving a high-performing team that can collaborate, maintain accountability, and swiftly deliver ideas to production is often elusive. This white paper seeks to address this challenge by arming development and product teams with methods and techniques to maximize the output of application development teams. By understanding and implementing Agile principles effectively application development teams can successfully increase both their volume and quality of software development.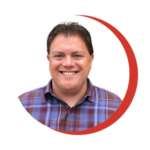 Download the entire white paper by clicking the link above or below or reach out to Director of Application Services, Bernie Pineau to learn more.
Download PDF
Complete the form below to download