March is Women's History Month! This month (and every month) is an opportunity to celebrate the achievements and contributions made by women. Join us this month as we #fangirl over women in STEM. From scientists, engineers, environmentalists, inventors and more; we want to empower future generations by highlighting these glass-shattering pioneers who paved the way in the field of STEM.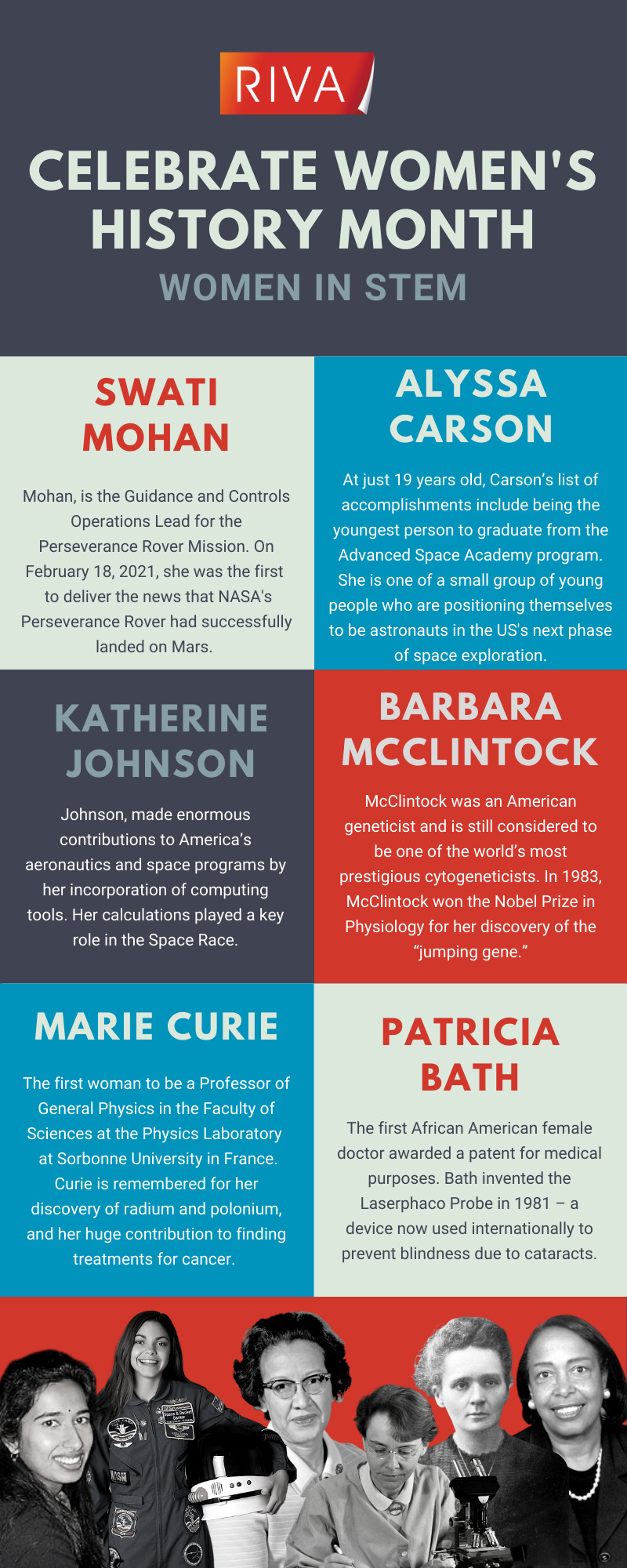 Women's History Month helps to tell the stories of influential women often omitted from the history books. The achievements of these women pave a roadmap for future generations of women entering STEM careers. Nichelle Nichols, Ex-Nasa Ambassador, says it best: 
"Science is not a boy's game, it's not a girl's game. It's everyone's game. It's about where we are and where we're going." 
At RIVA, we know science is everyone's game. We work every day toward the collective goal of making STEM more accessible and inclusive. Keep up with our blog this month as we highlight innovative women of RIVA doing incredible things in STEM and beyond.